GKG Analysis to Identify Influential Individuals
The Global Knowledge Graph, related to the Global Database of Events, Language, and Tone, provides a very rich dataset with many potential use cases. In this blog I will illustrate how we used it to identify influencers in a national or regional network. This algorithm feeds a Shiny WebApp located here. The basic idea of this algorithm is to subset 30 days of GKG data based on regions (we found that national capitals worked best), build a network of the people in this subset (based on co-mentions), and then to run network centrality algorithms against this network to order the data based on influence. The top influencers on this list are then fused with Wikipedia data in order to provide a two sentence description.
This process is illustrated below: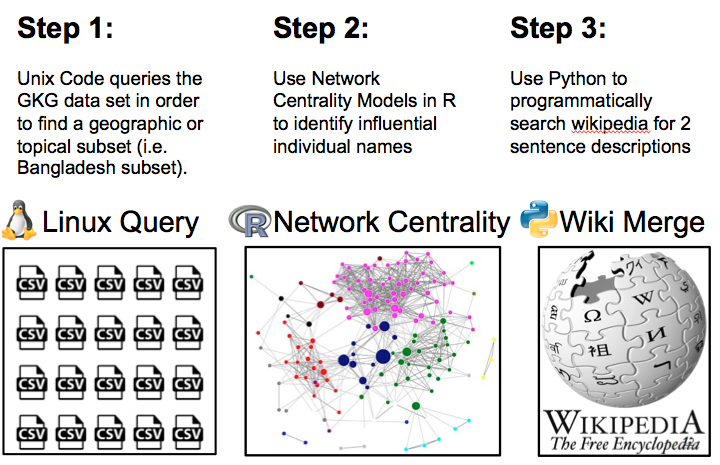 The image below illustrates how we use co-mentions in the GKG data to build a network.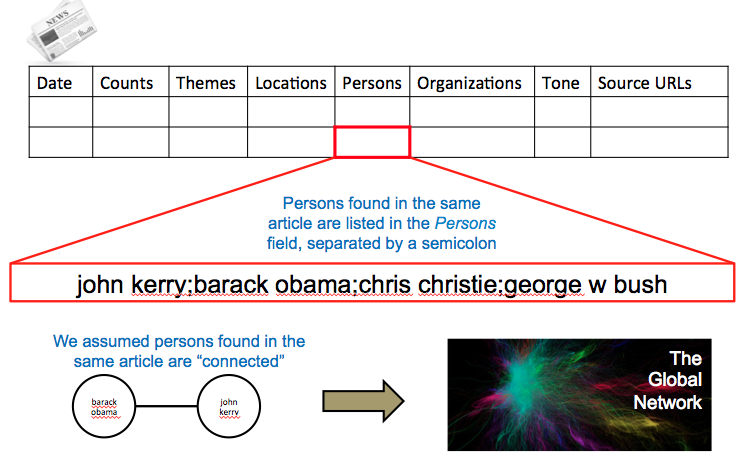 The algorithm is provided below:
After running the code, the ordered list of influential people looks like the list below (this result if from Abuja, Nigeria in early 2015).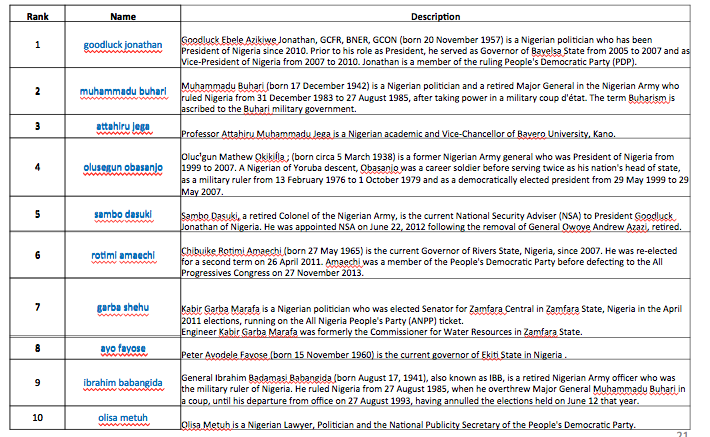 Written on August 18, 2016